If you are lucky enough to have a chimney in your house, you need to make the most of it, and make sure you maintain the chimney pot as best you can. If you are planning to get a wood burner or multi-fuel stove installed, you have got to consider what you can do to make this more efficient. Chimney cowls are actually one of the more critical elements of a chimney, and you need to understand the role they play.
You want to have a chimney that complements your fireplace and keeps your home looking great aesthetically, as well as making it more efficient. This is something that's hugely important for the home and is an essential accessory for your wood burning or solid fuel stove. These are some of the reasons you might have for needing to fit chimney cowls in your home right now!
So What are Cowls?
Cowls are metal ventilators that sit on the top of chimney pots; they are an optional accessory that comes with wood burners. There is no obligation to use a cowl, but it is clear that they can have a lot of positive impacts for the home, and for how your wood burner works. Of course, you'll want to bring in a professional to fit these cowls on top of the chimney. There are different cowls to choose from, and you can get creative with this depending upon the type of chimney you have, and what you want to achieve.
What Do Chimney Cowls Do?
Understanding how chimney cowls work is an integral part of knowing which ones to choose and why they are necessary for your home. You need to make sure you know if you need to have a chimney cowl, and this is why you need to understand how they work. In layman's terms, cowls primarily are designed to prevent downdrafts, as well as promoting a healthier environment at the same time. Cowls can end up being a vital part of your property if you want to light fires and ensure that you are going to have the best experience possible.
Do Chimney Cowls Reduce Draft?
One of the biggest reasons to get a chimney cowl installed is the fact that it can reduce drafts that plague the home. Often, if there is a strong wind outside, you can get a draft that blows down the chimney chute and floods out into your living room. This makes the room colder and less comfortable, not to mention the fact that it can be a nuisance when trying to get a fire set up. A high quality anti downdraught cowl will work wonders here.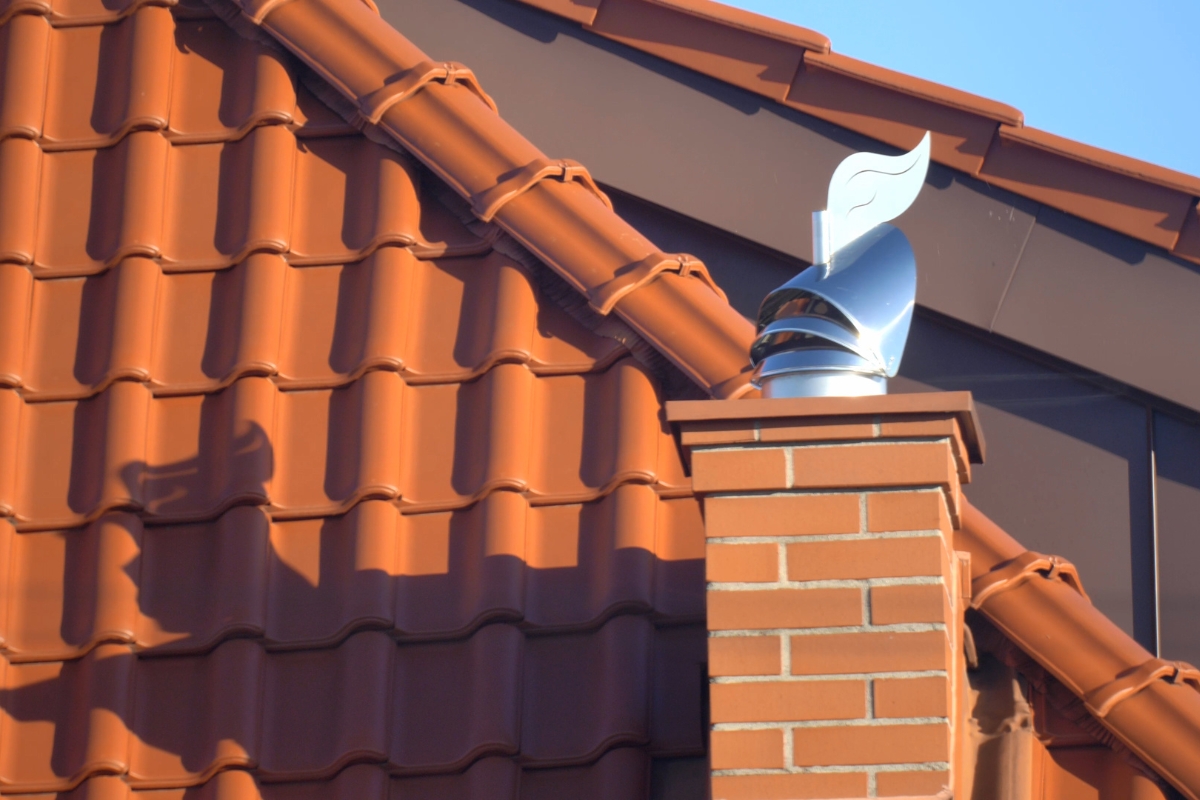 Get Rid of Smoke from Your Living Room
Another of the big problems when it comes to having a chimney in your house is the issue of smoke. Downdrafts can send cold air down the chimney, but, in addition to sending a chill into the room, this can also send smoke billowing into the home as well. This creates an unpleasant smell, and can even cause issues with carbon monoxide exposure, so it is something that needs to be prevented wherever possible. Fitting the right kind of cowl is sure to protect your home, and remove any chance of smoke filling the room and causing damage or annoyance.
Keep the Place Odour Free
Smoke produces a bad odour, and you don't want this to impact on your home negatively. It is vital to ensure that your home smells nice as often as possible, and this is one of the reasons to keep smoke out of the living room. Fitting a cowl on top of the chimney is an excellent way of preventing the smoke from flowing back down the chimney and into the house.
Stop Birds Nesting
A big problem that a lot of homeowners have is dealing with birds nesting in the roof, or, in some cases, in the chimney. This is actually more common than people think, and it can cause quite a few issues, not to mention threatening the safety of the bird! You don't want the bird falling into the wood burner, and you don't want a distressed creature flapping around in your home. Fitting the right kind of chimney bird guard prevents the chances of birds nesting in your chimney, and gives you a chimney chute that is free from problems.
Keep the Rain Out
The weather can sometimes be adverse; wet and wild springs to mind. But, when you are in the comfort and safety of your home, you should be able to avoid the weather outside. However, not having chimney cowls fitted can result in rain leaking through the chimney and into the home. Rain entering the chimney flue system can become a significant problem long-term and might lead to all kinds of problems, including causing the stove or wood burner to rust. If you can get a cowl fitted as a rain guard, you will enable your wood burner to last longer, and this is important for the future.
Different Types of Cowl
When you are trying to choose a cowl for your chimney, it is essential to make sure you get the right one, and this means assessing the available different types. A stainless steel spinning cowl is one of the most common kinds of cowl available on the market and will be fine for most chimneys. However, there are others as well, such as a directional wind cowl, updraft cowl, capping cowls and a clamping chimney cowl. There are a lot of factors that play a role in choosing the right cowl, and this is something you need to consider. Chimney cowls are some of the most useful chimney accessories you can get, and though not essential, they are necessary for protecting the home and making the most of your wood burner. If you want to do this, you are going to need to come up with ways of choosing precisely the right chimney protector for your home. There are so many excellent ideas that can play a role in this, and you have to plan for the future by making the right kind of cowl investment right now.
Recent Posts
The government has introduced new regulations for customers looking to burn wood in stove …

Any home modification that involves altering the existing chimney, such as a wood-burning stov …

As the winter approaches, many of us turn to the heating appliances in our homes to provide us wit …